New user walkthrough tutorial
We're excited to announce today that we've just released a new user walkthrough tutorial. The tutorial walks new users through building their first invoice and only takes 2 minutes to complete.
The tutorial appears once during the first time a user logs in to Autoshopinvoice.com on their browser and then hides itself for future logins.
Questions, comments, feedback? Let us know by emailing us using the Support tab in your account!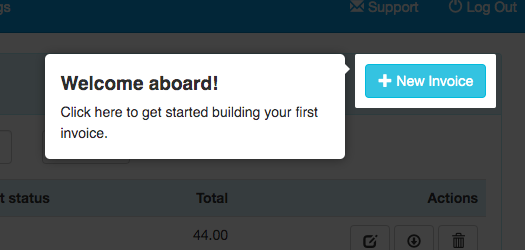 ---